Carry's touring show about the nineteenth century poet John Clare is in Peterborough, close to Clare's home village of Helpston.
Selected poems texts appear both within and alongside images. This exhibition is a good introduction to Clare's work. The pictures come from two decades of making images provoked by reading Clare. There will be some other less specific work there too.
Recent additions: These three folding cards are now available from this website...
'Found in the Fields'
by
Carry Akroyd
£29.95 inc. p&p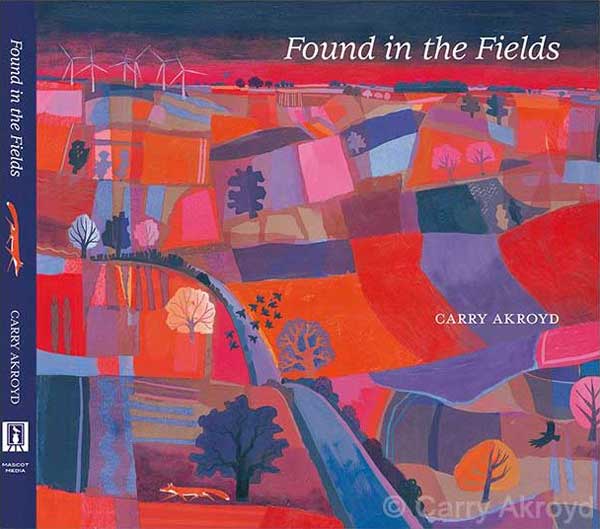 This book captures the breadth of Carry's interest in the landscape. At its core is her lithograph series 'Found in the Fields', sixteen images incorporating words from the poet John Clare...
---
"Bird of the Month"
These original hand printed screen prints are illustrations originally commissioned by the Oldie Magazine for their "Bird of the Month" column. The editions are very small and the prints here are the last of each edition. They can be purchased from this website.
…these are some of the cards available from this website.
A compilation of 60  screenprints by  wildlife artist Carry Akroyd from The Oldie magazine's "Birds of the Month" column.

Carry presents a sequence of screenprints of birds full of variety and color that illustrate British birds in all four seasons of the year, and John McEwen's accompanying text is written with elegance and concision.
This book is not available from this website.